Flat Light potaa e potaa ss pape
Mau haamaramaramaraa no te hotu
Ioa hotu

Stainless Steel Oval Pipes

201
Vahi no te tupuraa
Guangdong, Fenua Taina(Mainland)
Te
ISO TUV LRQA
Faatureraa
AISI, ASTM, EN, GB
Aravihi no te haaputuraa
100Ton/tane i te mahana stainless sitila welded pape
Hohoa mau haamaramaramaraa
Ua vakatagi te mau taata tataitahi i roto i te hoe pute poly e aore ra tano
Stainless sitila materia
201
Port
GAOMING
Faataaraa no te hotu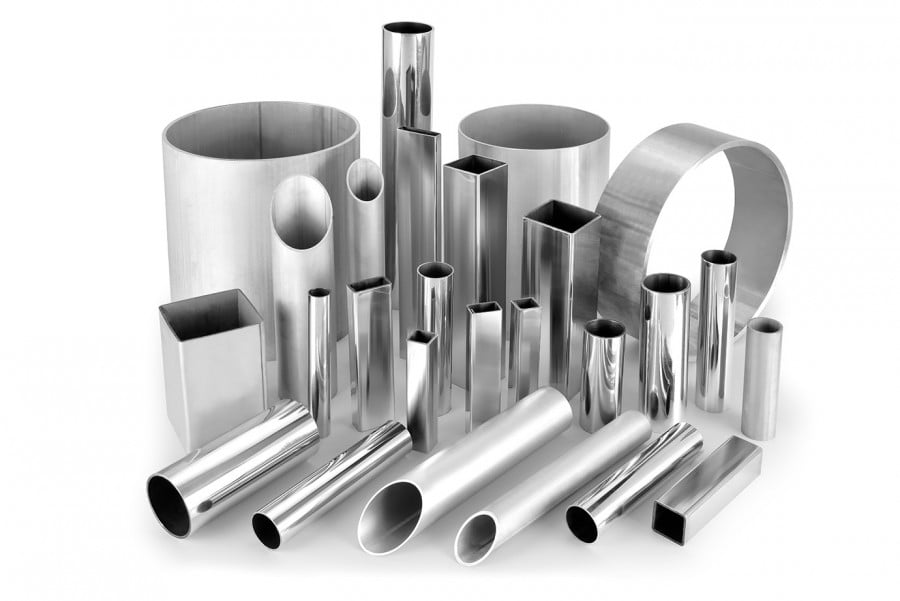 Materia
201;304;316L
Rahi(Ati noae)
8-325mm
Rahi(Square&Rectangle)
10*10-200*200mm&20*10-200*100mm
Meumeu
0.4-5.5mm
Roaraa
6m e aore ra tano
The Tolerance of meumeu
0.4-0.5mm:±0.02mm;0.6-0.9mm:±0.03mm;1.05-1.9mm:±0.05mm;2.4-2.9mm:±0.08mm;3.4-4.0mm±0.1mm;4.5-5.5mm±0.15mm
Ravea raveraa
Numera o te papai,annealed e nitrogen paruru,ultrasonic,Tana te hamani,Polished and
Faaoti
Hoe:sanded B:400#-600# hio C:hairline pahere D:AUA titanlum

E:HL pahere & hio (e piti huru tau no te hoe vakatagi)
Taiete pehepehe ore
Materia
PF
Si
Mn
P
S
Cr
Ni
201
≤ 0.12
≤ 0.75
≤ 9.5-12.5
≤ 0.045
≤ 0.03
13-16
0.8-1.5
304
≤ 0.08
≤ 0.75
≤ 2.0
≤ 0.045
≤ 0.03
18-19
8-10
316L
≤ 0.08
≤ 1.00
≤ 2.0
≤ 0.035
≤ 0.03
10-14
16.0-18.5
Faaite i te hotu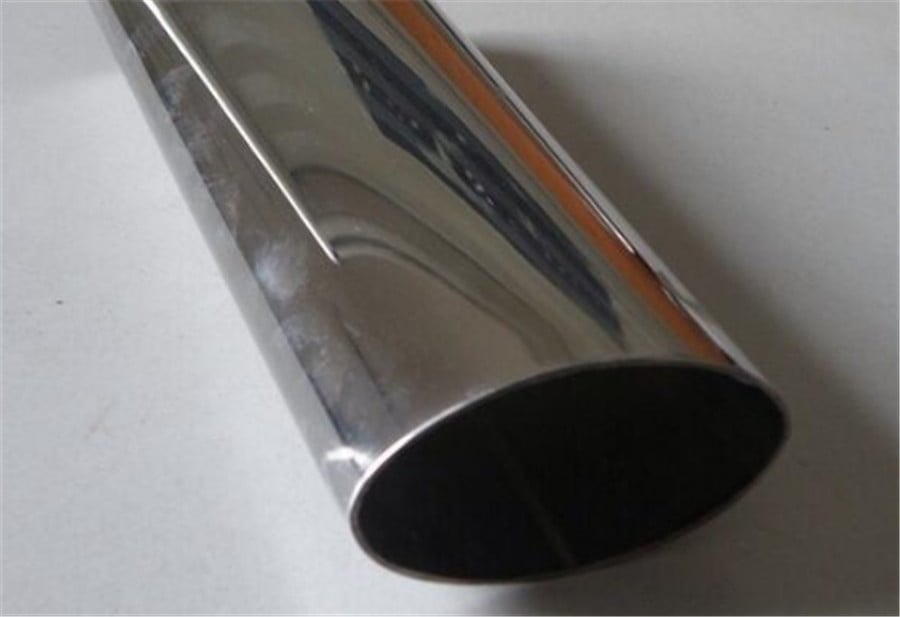 Faaohiparaa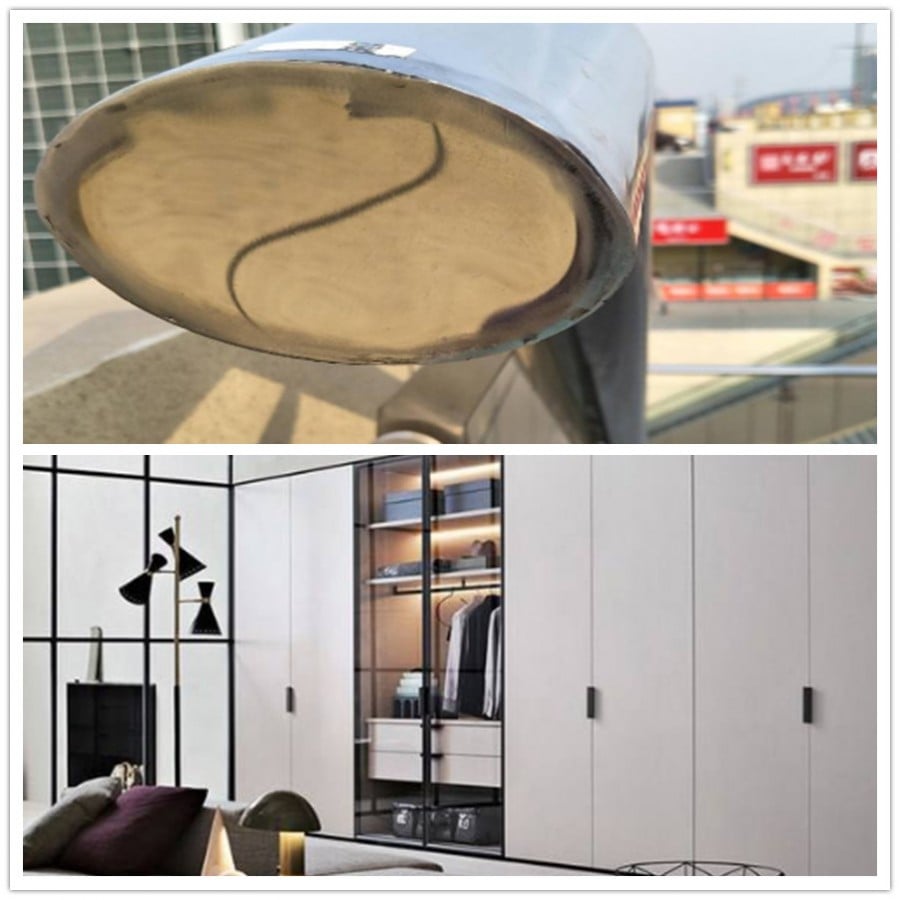 Ta tatou pupu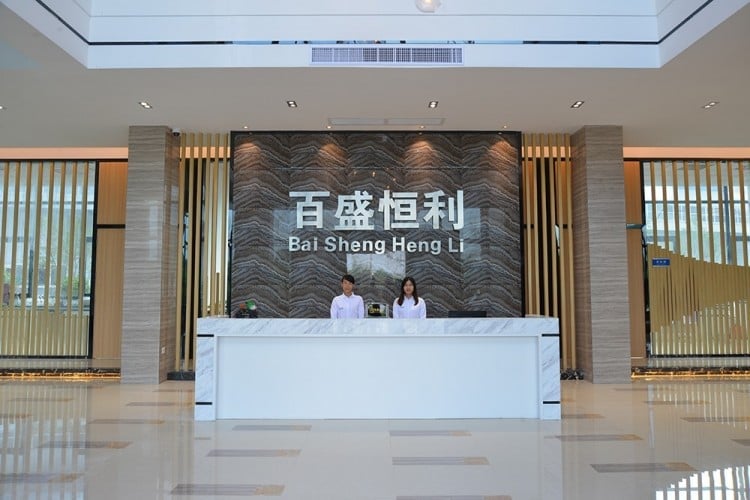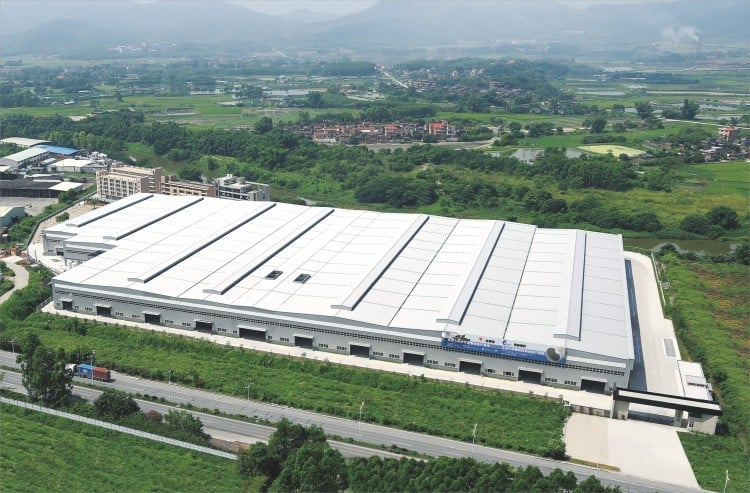 Hohoa o te pupu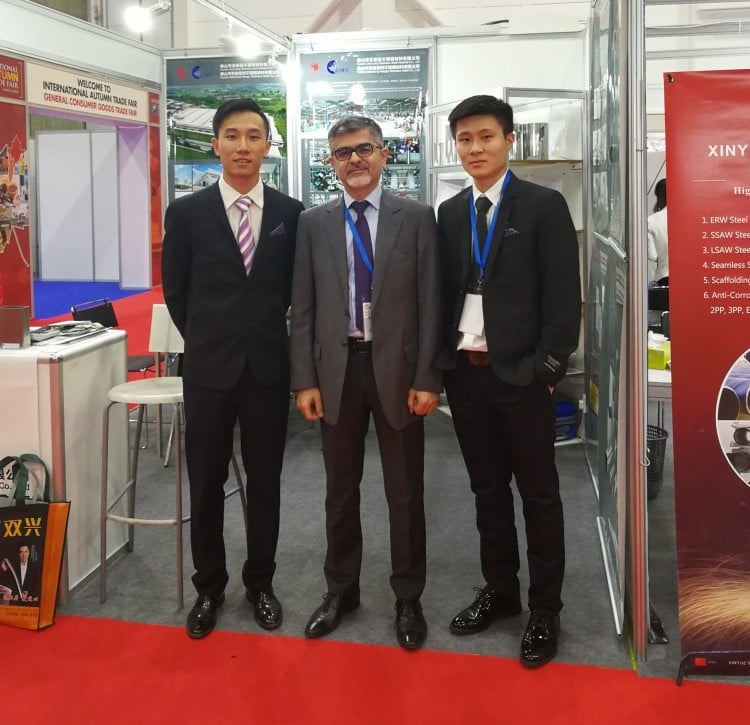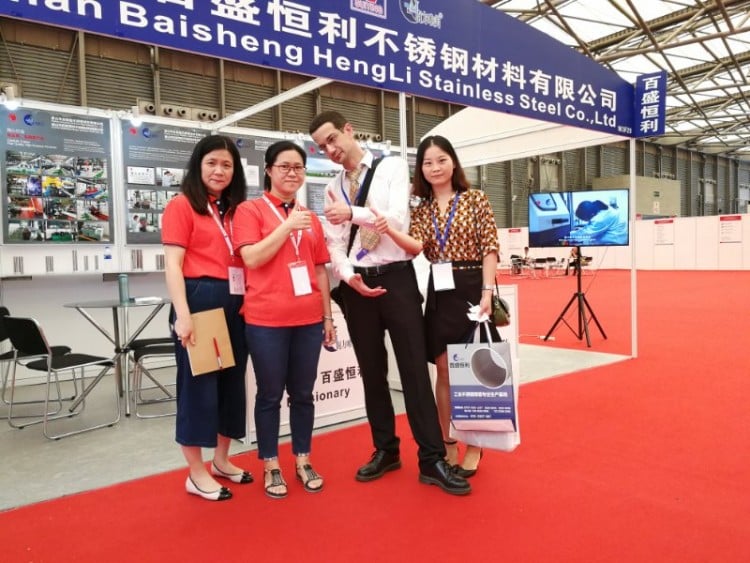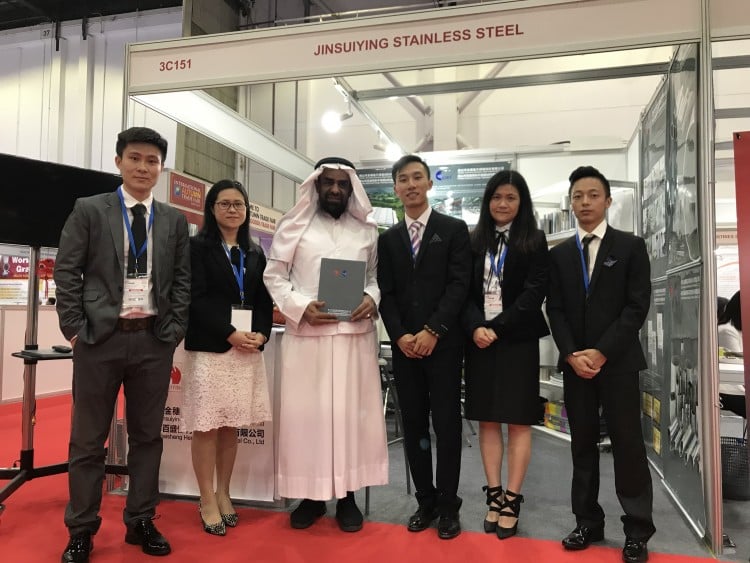 Ta tatou pupu, Foshan Jinsuiying Stainless sitila materia Co., Ltd, Ua haamauhia i te avae tenuare,2014. O te hoe ia pupu tei fare hamaniraa e tei specializes i roto i te manufacture o stainless sitila welded pape oiatoa rectangle pape, Ua pape e ua pape i te mau ibat. Tapoi i te hoe fenua 20 aihere, Aita to tatou fare hamaniraa i te vahi no. 89, tooa Gaoming te ravea te, Mingcheng i te oire, Gaoming mataeinaa, Foshan City, Guangdong ra mataeinaa. I te mau avae atoa e nehenehe ta tatou fare hamaniraa e faatupu 5000 ia 6000 tane of pape.
Mai te haamauraa mai o ta tatou pupu, Ua rave tatou i te mau tautooraa no te faatupu i te hotu o te mau hoani i te mau. Our company enjoys good reputation and have been awarded many certificates issued by authoritative industrial committees such as TUV, LRQA,ASTM,EU,tahi atu a. If possible, we hope you can also be one of our clients that have long term business cooperation with us.
Detailed Images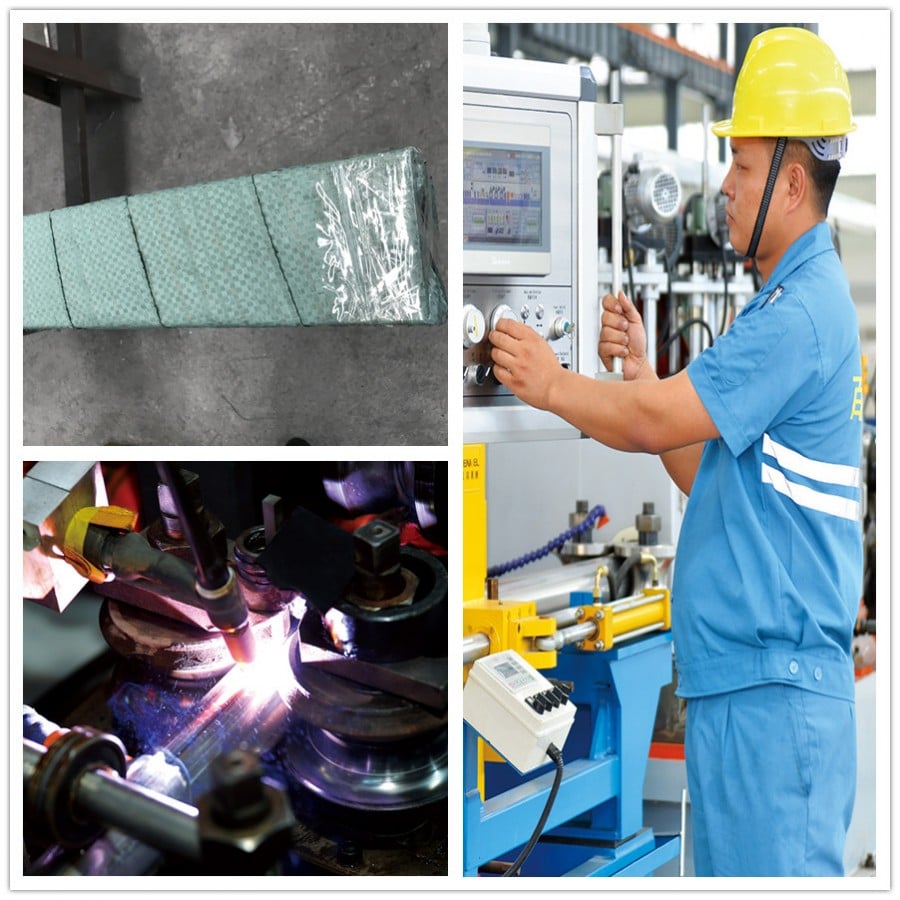 Honor Certificates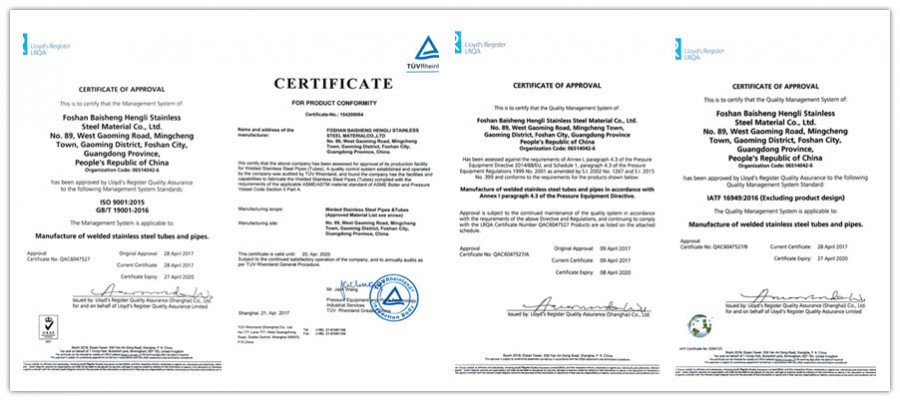 Packing&Delivery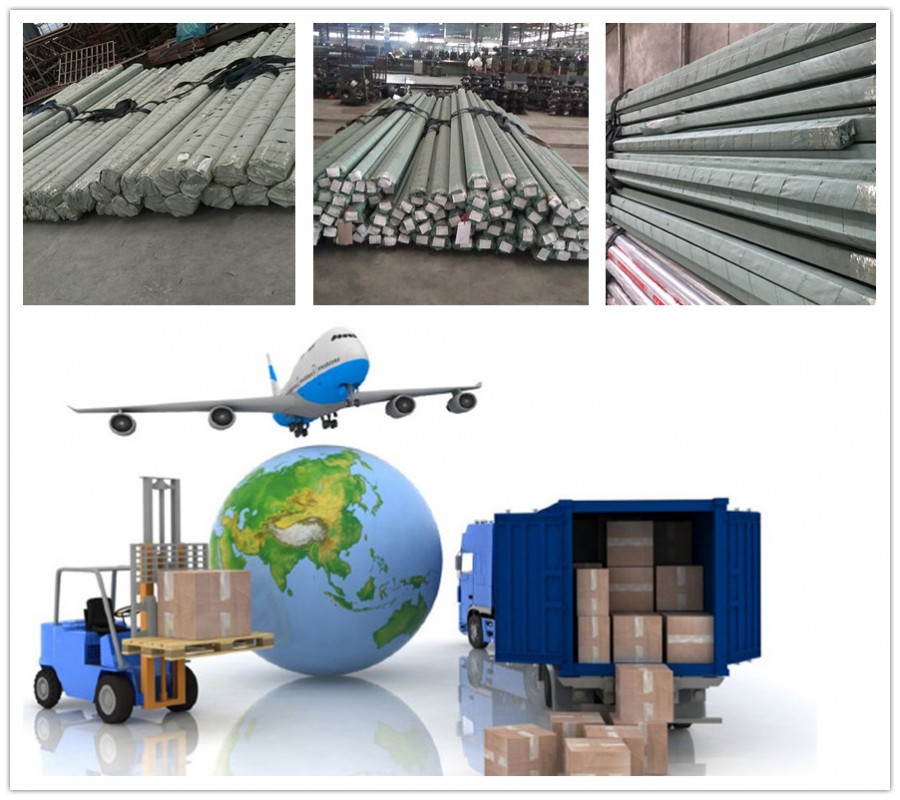 Packing:Seaworthy
Delivery time: 20-25days after the receipt of deposit
Package: Poly bags and woven bags
FAQ
Q: Are you a trading company or manufacturer?
Hoe: Tayo ay manufacturer ng stainless sitila welded pape. Haamauhia i roto i te Foshan,Taina i roto i 2004, Ua tupu to matou fare hamaniraa i te rahi i roto i te hamaniraa ia ratou.
Q: Do you provide samples to me to check the quality before I order?
Hoe: Of course, but you should pay for the freight.
Q: What is your factory product range?
Hoe: We specializes in the manufacture of stainless steel welded pipes including round pipes,square pipes and rectangle pipes.
Q: How do I place an order with you?
Hoe: Please send us your purchase order or specific inquiries by e-mail, Wechat, or WhatsApp. Then proforma invoice will be sent back to you according to your requirements. Here is information that will be needed:
1. Production information: Specifications including material, outer diameter, thickness, length. The pieces you want for each specification or the weight of pipes you want
2. Delivery time & packing requirement;
3. Shipping information: company name, address, phone number, destination port;
Contact Us
Reply within 24 hours:
Susan Xu: Cell: +86-13690200006
Wechat/Whatsapp: +86-13690200006
Mail: susan@jinsuiying.com